Transform your day with Emergen-C.
With a variety of flavours, formats and nutritional supplement formulas to support your immune system and/or support energy production, there's an Emergen-C packed with vitamins ready to help.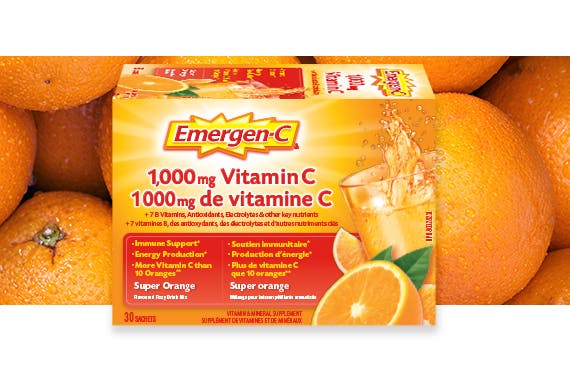 Original Formula
1,000mg of Vitamin C + Zinc = Your Immunity Side Kick*. Also contains B Vitamins and Electrolytes.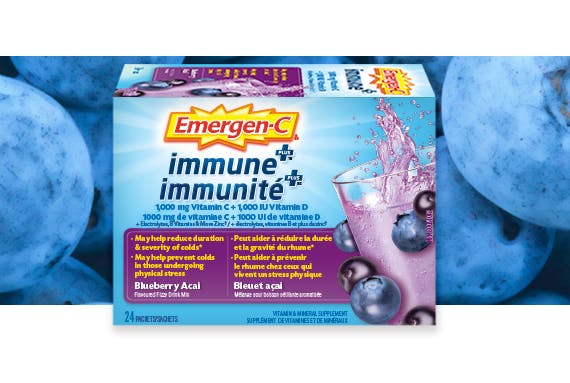 Immune+
Support your immune system with more Zinc vs Emergen-C original formula and 1,000 IU Vitamin D.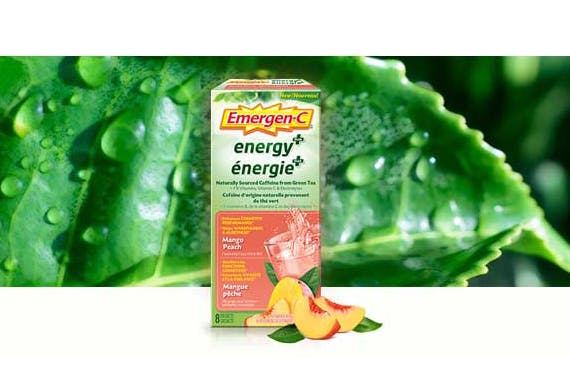 Energy+
Enhance cognitive performance and temporarily promote wakefulness with naturally sourced Caffeine from Green Tea.